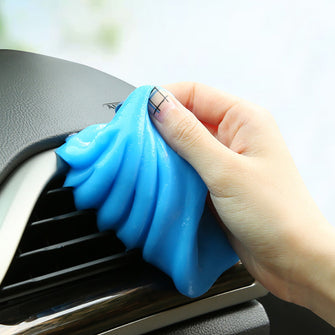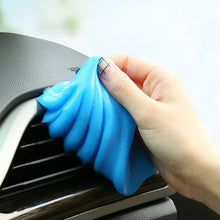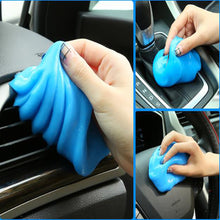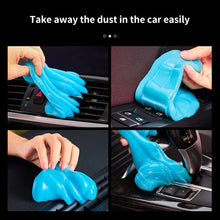 Multifunctional cleaning soft glue Car cleaning artifact Dust suction mud Black technology Dust removal mud Clean up dust
Tips!!!

If you have any questions, please contact me as soon as possible, and I will help you solve them immediately. I can give you the best price and you have a chance to get free gifts.


Specification:

Type: Car cleaning gel

Weight: 70g

Material: Soft glue



Features:

1.Safe and non toxic,No trace, no surface damage, fragrance

2. Does not leave residues, keeps your hands clean, has a proven disinfecting action

3.By pressing the cleaning compound onto the surfaces that you would like to clean, Can effectively absorb dust and dust in the gap, never fly around

4.Experiments prove that it can effectively kill common bacteria

5.A must for using public computers in a clean and safe way, ideal for all surfaces. It is the best partner for cleaning electronic devices

6.Can be used for many times until the cleaning compound turns into dark color
Tips!!!

If you have any questions, please contact me as soon as possible, and I will help you solve them immediately. I can give you the best price and you have a chance to get free gifts.


Specification:

Type: Car cleaning gel

Weight: 70g

Material: Soft glue



Features:

1.Safe and non toxic,No trace, no surface damage, fragrance

2. Does not leave residues, keeps your hands clean, has a proven disinfecting action

3.By pressing the cleaning compound onto the surfaces that you would like to clean, Can effectively absorb dust and dust in the gap, never fly around

4.Experiments prove that it can effectively kill common bacteria

5.A must for using public computers in a clean and safe way, ideal for all surfaces. It is the best partner for cleaning electronic devices

6.Can be used for many times until the cleaning compound turns into dark color